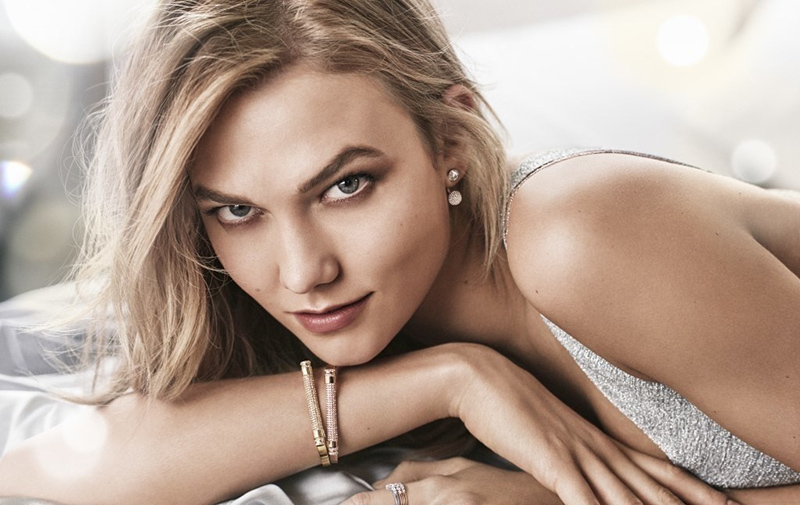 Karlie Kloss: Model, entrepreneur and now face of Swarovski. She has graced runways around the world and was also one of Victoria's Secret angels so it is no wonder that Kloss is taking over from Miranda Kerr.
From September, she will grace the brand's campaigns in its bid to conquer the North American market. The outdoor, television, print and digital campaigns are amongst the many ways in which the Austrian jeweler is planning to make its presence known in the region. A tried and tested formula, enlisting the help of an instantly recognisable face is a tactic they used when breaking into the Australian market.
Swarovski's Creative Director Nathalie Colin commented on the news saying, "Karlie is someone young women look up to — her use of social media makes her accessible to a broad audience…. Karlie has an innate understanding of the digital world; we can't wait to leverage her creativity to share inspiring stories about our jewelry and capture those emotional moments in life."
Her first order of business as the new face of Swarovski? Being able to pronounce the name of the brand, and she attempted to do so in a video posted on her Instagram page. The next two years are set to be a whirlwind for the model and the brand as they take North America by storm and we can't wait.
Tags: Karlie Kloss, Miranda Kerr, Swarovski, Victoria's Secret