Yes, getting eyelash extensions guarantee you 24/7 glamour, even without a single lick of makeup, and falsies are a low- commitment option to big fat lashes, but at the end of the day, they just aren't sexy. For the former, you've always got to be extra careful with them, making sure you don't rub your eyes and rip out a few clusters by accident. Waking up in the morning with gunk crusted around your extensions? Puh-lease. And for the latter, nothing looks more comical and unsexy than a half-stuck strip of false lashes sticking out of your eye.
For true sexiness, old school mascara still reigns supreme. First, it's all- natural (in a way) – you don't have to worry about them falling out at inopportune moments. Second, it's fuss-free because you just remove them at the end of the day with some cleanser so you can sleep in comfort, and not turn your partner off with crusty lashes in the A.M.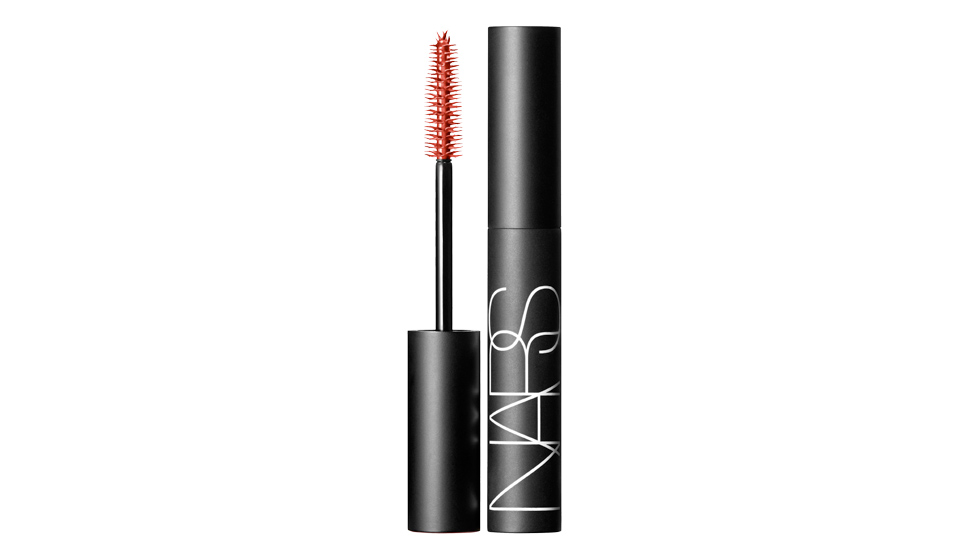 (Photo: NARS)
The only trouble is, mascaras tend to lack the volume and drama of falsies, and with a flaky formula, you risk smudgy panda eyes. The latest from Nars, the Audacious Mascara (S$44), circumvents these concerns. Designed with over 200 moulded bristles and lengthening hooks, the unique red brush (yes, it's red underneath the black-pigmented formula) catches every last lash, gripping and evenly coats each strand from root to tip with pigment, while simultaneously separating, lengthening and amplifying with every stroke. The tapered tip does the same for lower lashes, turning sparse into lush.
The formula is a lightweight fluid that stays soft and flexible, yet is extremely buildable – you can easily layer on to create the finish you want with clean precision throughout the day, from defined and eye-opening in the daytime, to dramatically thick and fluffy for the evening. Enriched with conditioning ingredients that keep lashes plush and silky, the formula's texture prevents smudging, clumping and flaking, nor does it dry your lashes to a hard, crunchy finish.
Tags: NARS