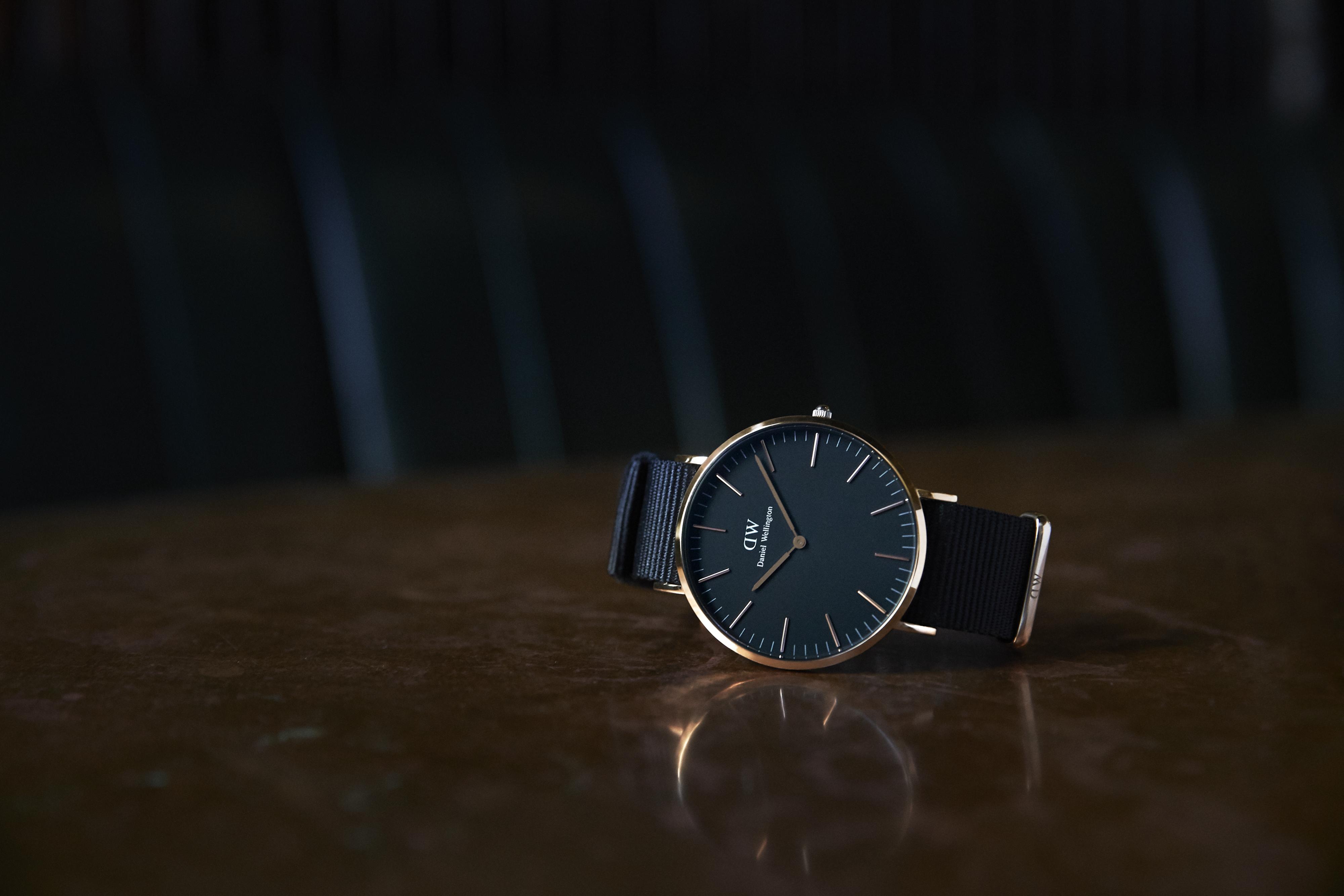 Celebrating the festive season, the Swedish brand added a new model to their Classic Collection. A black dial, no numbers: it is soberly – yet quite accurately – called "Classic Black". Not being a fan of complicated, shiny timepieces, I immediately thought this could finally a watch I could wear every day. It is comfy, classic (as the name suggests) and discrete…  but it adds a little something to every outfit.
Also, and you can't say we haven't warned you, Christmas 2016 is all about customization which is good news if you fancy this watch: two dial sizes, two dial case colors, two strap sizes — No way you can't find the perfect match for your wrist. As with every Daniel Wellington watch, the straps are interchangable thanks to a small pin that is provided. You can go from formal to casual in a couple of minutes (depending on your DIY skills, mostly.)
Looking for extra gift ideas? Every watch can be paired with a silver cuff (or more!). They have been designed to match the timepieces while subtley highlighting them.
DW Classic Black Watch and accessories, available in all official Daniel Wellington stores
Tags: Christmas, classic black, daniel wellington, GiftGuide2016, Gifting, Watch