Don't underestimate the importance of concealing your dark circles. Look to these four beauty toolbox must-haves to conceal all evidence of your all-nighter.
(Photo: Burberry)
What: Burberry's Cashmere Concealer
How: A velvety applicator that feels like cashmere on the skin. Just dab the tip on your dark circles and blend with your fingers.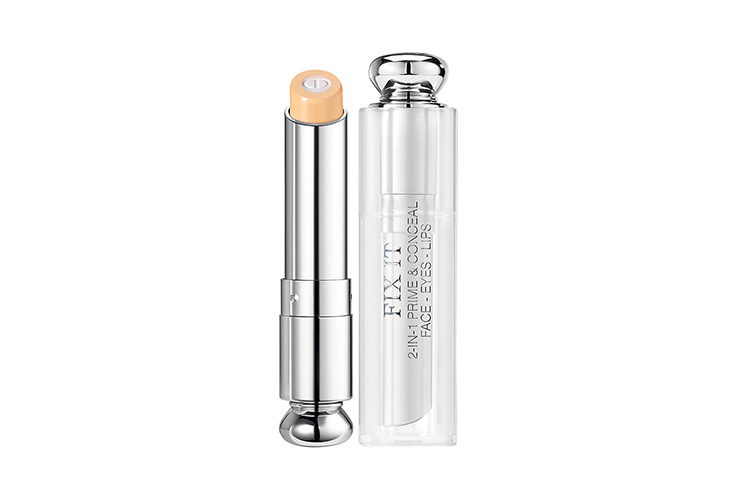 (Photo: Dior)
What: Dior's Fix It 2-in-1 Prime & Conceal
How: Bi-colour with a soft core that helps to correct the shadows under your eyes and prep it for your next step in your beauty routine. Use it directly on the skin or with a brush, and because it's a primer, you can use it forehead, nose and chin as well. Who doesn't love hybrid products?
(Photo: Givenchy)
What: Givenchy's Tient Couture Embellishing Concealer
How: A two-tone stick; the beige side camouflages the dark circles, the pink brightens. Apply it directly to your desired area or use a brush. Blend with fingers if desired.
(Photo: YSL Beauty)
What: YSL Beauty's Touche Eclat Radiant Touch
How: This little baby has risen to cult status since its release. Built like a marker, the Touche Eclat not only conceals but also brightens your under-eye area thanks to its illuminating formula. In addition to your eye bags, apply this on your chin, forehead, around the lips and the edge of your nostrils and blend with some light finger tapping.
Tags: Burberry, Dior, Givenchy, Ysl Beauty